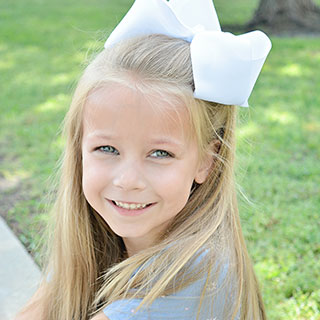 A Dental Office Where Kids Feel Comfortable
At Dr. Judd's pediatric dentistry, we do everything we can to keep your children comfortable and happy. Our team is family-focused, and our passion is kids! We understand not every kid has the same relationship to dentistry, and we strive to maintain a comfortable and loving atmosphere. Our waiting room is equipped with a television for entertainment as well as toys and activities.
Specialized Service Just for Kids
Our children's dental office in Plano, Texas is a place where your child can find specialized dental care designed just for kids. It may be tempting to take your child to the family dentist, but pediatric dentists go through years of extra training in the treatment of children's dental problems. Dr. Catherine Judd and her staff are great with kids. We understand your child's dental care needs and provide care with a gentle demeanor.
Worried kiddo?
At Dr. Judd's, we want to make sure your child enjoys trips to the dentist. Dental fear and anxiety usually starts early, so keeping your child comfortable during his or her time at our office will help prevent anxiety that could keep your child from pursuing dental health in adulthood.
"Happy visits" are a great way to build trust and a positive relationship to the dentist. Feel free to contact our office, and we can faciilitate introductory appointments where your child visits our office without dental service. In other instances, when necessary or requested, we offer the comfort of oral sedation.
We, of course, want your child to be as relaxed as possible throughout every visit to the office of Dr. Catherine Judd.
Learn more about Dr. Judd, read up on the pediatric dental services we offer, and make an appointment with us.