Your Child's First Dental Visit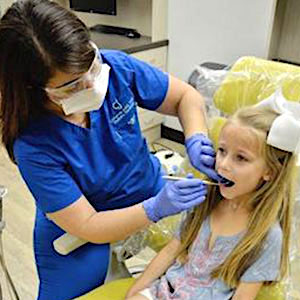 The American Academy of Pediatric Dentistry recommends that children be seen for their first dental examination not later than their first birthday. This might sound early, but the sooner we start, the sooner we can begin to shape your child's smile into the picture of optimal oral health. We can check for any early signs of developmental problems, teach you techniques for early home hygiene care, and get your child accustomed to the dental office.
The Initial Exam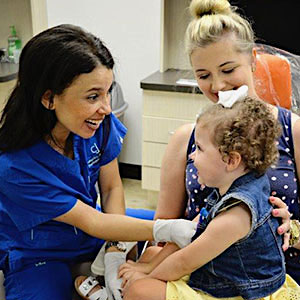 The purpose of the initial exam is to ensure that your child is in good dental health, begin a preventive dental program, and establish a dental home in the event of an emergency. These first visits generally entail a simple visual exam of your child's teeth and gums. We count the teeth, and we might perform a very gentle cleaning. We'll also look for any developmental abnormalities. Very small children rarely have serious oral health issues. The first visit at our Plano children's dental office helps them become comfortable with the dentist and start learning more about taking care of their teeth.
How You Can Help Your Child Have a Happy Visit
Positive views of dentistry often begin in the home. We encourage you to convey good feelings to your child about dental visit rather than any negative emotions that you might have. We will work hard to make sure your child's first visit to our Plano pediatric dental office enjoyable and positive. We welcome you to accompany your child to the exam area. However, we have found that many children four and older enjoy their independence and respond more positively when seen without the parent present. If your child is comfortable with new experiences, we suggest that you allow your child to accomplish their dental visit independently.
Schedule an Appointment Today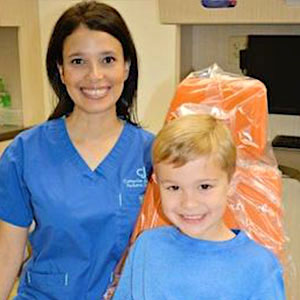 Prior to your child's first visit, you can find our new patient forms here. We offer them to help your visit go as smoothly and quickly as possible. To make an appointment or ask our staff any questions you might have, contact the Plano children's dental office of Dr. Catherine Judd by giving us a call! We see patients from Frisco, Allen, and other nearby communities.